Granby Ambulance Association (GAA) is happy to serve the towns of East Granby, East Hartland and Granby with life-saving services.
Care and Community Every Day in Every Way.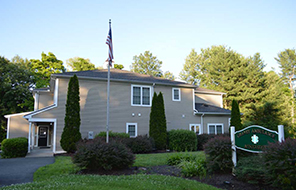 The Granby Station is the headquarters of GAA and offers a full-service facility, housing the ambulances and non-transport vehicles. Living quarters for on-duty crew were added as part of the renovation in 2004 to accommodate full time staff and eliminate the need for volunteers to travel to the station before responding to incoming emergencies.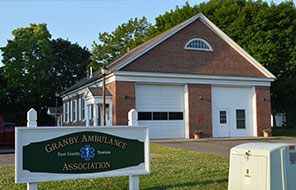 The East Granby Station was originally established as part of East Granby Ambulance Association. In 2013, East Granby Ambulance Association merged with GAA. Operating under Granby Ambulance Association, the station in East Granby remains in operation to extend our reach and offer more timely and advanced service to residents on the eastern side of our coverage area.
In the event of an emergency, please dial 911.
Do not attempt to drive to the station as we may be out on calls.