4 state-of-the-art ambulances
1 emergency medical response vehicle
Maintenance on two station buildings
Wages and benefits
Uniforms
Ongoing training to meet national and state requirements
PURCHASE/REPLACE SUPPLIES AND EQUIPMENT
Life-saving medications (costs that continue to rise)
State-of-the-art equipment
Durable medical goods
Acquisition of new ambulances as needed
MARY HAUSMANN SCHOLARSHIP
Granby Ambulance Association also proudly supports the Mary H. Hausmann Scholarship Fund and appreciates the many donations from individuals and businesses to help area students pay for college-related expenses. For more information, click here.
GAA is a volunteer-led organization dependent upon community support to continue in its mission.
If you'd like to donate to GAA, there are many options available:

CASH DONATIONS are gratefully accepted:
By Mail
Please mail checks made out to Granby Ambulance Association to:
1 Pegville Rd.
Granby, CT 06035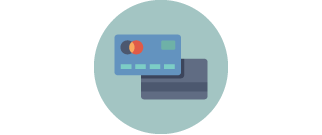 CREDIT CARD DONATIONS are welcome through PayPal.
We accept credit card payments through PayPal.
DON"T HAVE A PAYPAL ACCOUNT? Please click the donate button above and then select "Donate with Debit or Credit Card" from the next screen.

INFINITY MEMORIAL DONATIONS
Supporters over the years have asked us to provide a way that they can honor the memory of a loved-one by contributing to the mission of GAA. We are pleased to assist by offering the Infinity Fund, allowing the memory of your loved one to live on in the life-saving mission of Granby Ambulance Association.
If you'd like to set up an infinity fund to honor the legacy of someone you love, please feel free to fill out the form.

Many generous community members request donations on their behalf in lieu of gifts marking birthdays, graduations or other special occasions. Please request that donations be made through the methods above, indicating "Tribute donation for Your Name" on the check or in the seller field during the PayPal transaction process.

Community members can reduce the taxable burden of their estate by specifying gifts to charities or non-profit organizations, such as GAA, in their will. These donations are often referred to as legacy gifts, because of the benefit you leave behind with your financial contribution.
By supporting GAA in providing compassionate life-saving treatment to community members, you can rest assured that your legacy will live on.
For more information on leaving a legacy gift, please contact us, using the form below.